Over 52, 5 star reviews
Weighted Drain Grate Cover 1.2m x 1.2m
Weighted Drain Covers are a simple and effective method for temporarily sealing drain pits in the event of spills. Sealing the drain from such dangers prevents stormwater contamination and is an economical solution for stormwater management plans. Weighted Drain Covers are made with a thick PVC cover with a geotextile underlay creating a strong seal on most surfaces. The PVC edges are filled with gel which allows the cover to conform to most flooring surfaces.
Are You Looking for Outdoor Drain Cover Products for Your Business?
One of the most vital tasks for any modern business is to ensure that all its activities can be conducted with minimal impact on the environment. There is a range of federal and local legislation in place to maintain the highest possible standards of environmental management. And as a result, remaining fully compliant can sometimes seem like a challenge.
Fortunately, with the help of the right products, you can be sure that operating in an environmentally friendly manner can be completely easy and hassle-free. The drain grate covers you'll find here at Aussie Environmental are one such product. They help businesses make sure that their important storm water management solutions do not become contaminated with any dangerous and harmful pollutants which might be used during their work.
Choose Aussie Environmental for the Best Drain Covers Australia Has Available
At Aussie Environmental, we believe that quality products, attentive customer service and quick turnarounds can completely transform the way that our customers think about environmental management. Founded in 2010 and based in Yandina, Queensland, we have helped a huge number of customers in a range of different industries achieve full compliance with all the environmental regulations relevant to their lines of work with no stress whatsoever.
If you and your staff use chemicals or substances which might cause pollution if they got into your storm water system, our excellent drain covers for sale are the ideal solution. In the event of a spillage, all you will need to do is temporarily seal the drain grate with the PCV drain coverand you will have quickly and effectively guarded against unwanted contamination.
The gel-filled perimeter of our drain covers in Australia means that they are weighted to guarantee a strong seal and allows them to be used effectively on a wide variety of different flooring surfaces. Furthermore, for maximum convenience and mobility, our covers are fitted with four carrying handles and come with useful storage bags which allow for easy placement and swift application.
Find a Drain Cover for Sale Online Today, or Contact Us for More Information
It could not be any easier to use the Aussie Environmental online store to select and order your new product. Simply browse until you find the drain cover that is right for your business, before using the handy online payment system to enter some basic payment and delivery information. Our shipping calculator will let you know how much the delivery charge will be for your area, and then once you have placed your order our team will get straight to work with processing and packaging it so that it is on its way to you in no time at all.
To find out more about any of the products or services on offer, feel free to get in touch with a member of our friendly and helpful team today and we will be more than happy to answer any questions you may have.
Read More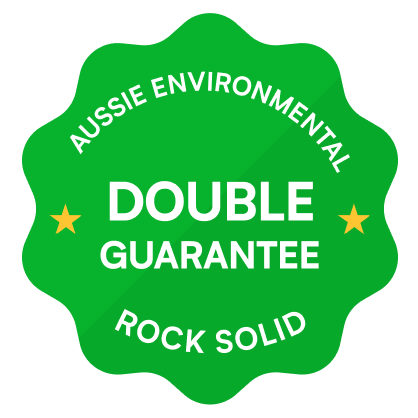 You're Covered By Our 14-Day Money-Back Guarantee
Worried about ordering online? Afraid of getting the wrong product? Our certified erosion and sediment control experts work tirelessly to ensure you get the right product for your needs, the first time around. But just in case, we also protect you with our 14-day money-back guarantee!

If you don't like your product, simply send it back to us in an unused and resalable condition in 14 days. We'll refund you every cent you paid, no questions asked!
Queensland's Largest Supplier Of Direct-To-Consumer Environmental Products
If you can't find the right solution at Aussie Environmental, chances are it doesn't exist! We only provide the highest quality products across our enormous range… and we import nearly all of them ourselves. That means you'll get a reliable solution that makes light work of your issue… and you'll get it for a crazy, direct-to-consumer price!
15+ Years Experience

The Largest Range Of Environmental Control Products
Affordable Freight And Shipping To Anywhere In Australia
As an Aussie owned and operated company, we want to serve our country right. That's why we provide affordable freight and shipping Australia-wide. In the unlikely event you're unhappy with your freight cost, simply get in touch with our friendly team. We'll see if we can find you a better option, to get your product delivered on time and on budget!
Independently Imported

US Standard Products
Why We're Your Best Bet For Environmental, Erosion, And Sediment Control…
| Features | | The Rest |
| --- | --- | --- |
| Largest Product Range In Queensland | Yes | No |
| Exclusive Supplier Of Select Products | Yes | No |
| Shipping Australia Wide | Yes | Sometimes |
| Direct-To-Consumer Prices | Yes | No |
| High Quality, Sustainable Products | Yes | Sometimes |
| Recommendations From Certified Experts | Yes | No |
| Australian Owned And Operated | Yes | Sometimes |
| 14-Day Money-Back Guarantee | Yes | No |
| 10% Off Your First Order | Yes | No |